Coming to a new city is wonderful, but choosing a suitable place to live can be difficult if you don't know where to start. That is why we have created the ultimate guide to Madrid neighborhoods, so that you can choose your next place of residence or simply want to visit. The list is not in order so any option can be adapted to you.
Barrio de las letras (Neighborhood of the letters)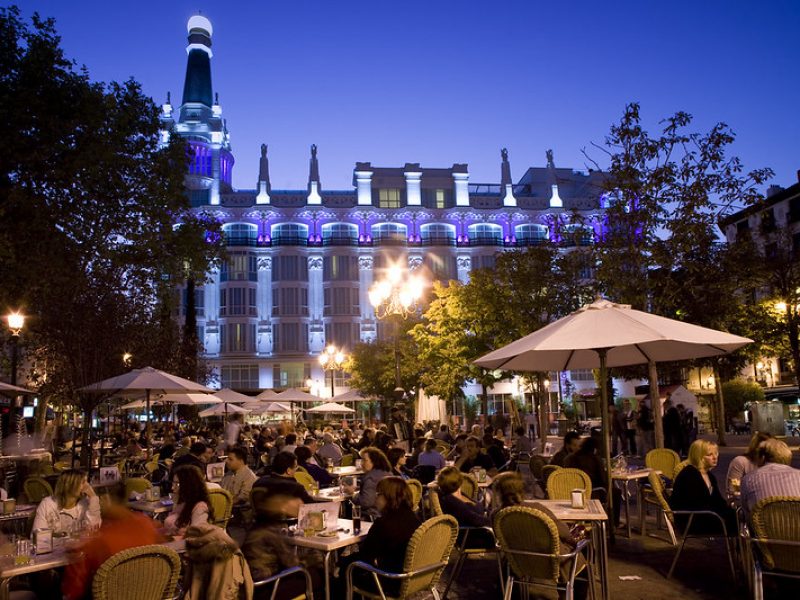 Barrio de las letras, (also known as the neighborhood of huertas) bears this name because some of the best known Spanish writers lived here. Desde Cervantes, Quevedo hasta Góngora entre otros. It is a neighborhood full of life, with bookstores everywhere, restaurants, bars, dance clubs, theaters and one of the most touristic places in Madrid. Prices can be very high due to the high demand to live in the city center.
Chamberí
This area of Madrid is actually made up of several neighborhoods: Arapiles, Trafalgar, Rios Rosas, Gaztambide … Es una zona ideal cerca de todo y con muchas facilidades para el transporte, bus, líneas de metro, etc. It is a stately neighborhood that has a Madrid style on every corner. It is not exactly cheap to live here, but it is not very expensive either.
Malasaña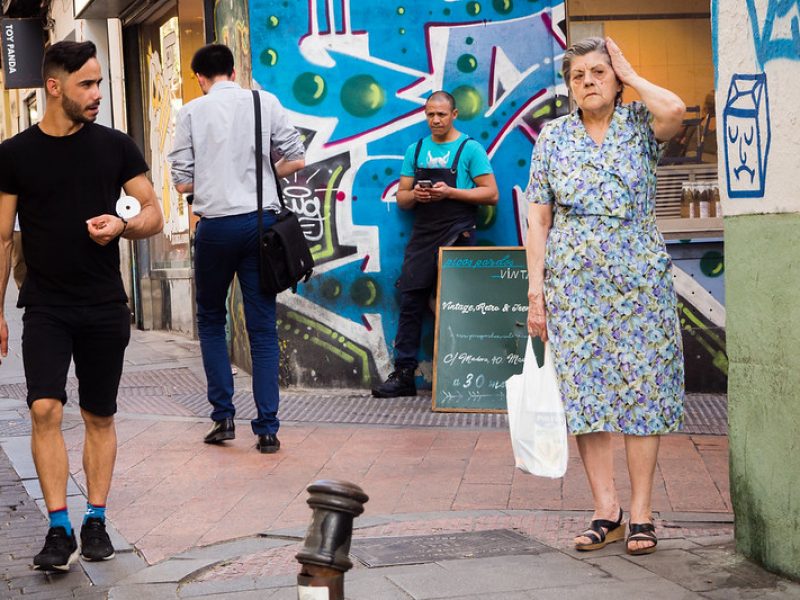 If you are coming to Madrid and want to be in a modern, young and lively environment, then Malasaña is the ideal place for you. A neighborhood known throughout the country for being the cradle of the "Movida Madrileña" (a musical an artistic movement in the 80's) and also for being the hipster reference. You will love to know that there are bars and businesses of all kinds. It is located in the heart of Madrid and very well connected by metro. Here, we organize our famous language exchange every Saturday. You can come whenever you want to practice languages and meet new people!
Lavapies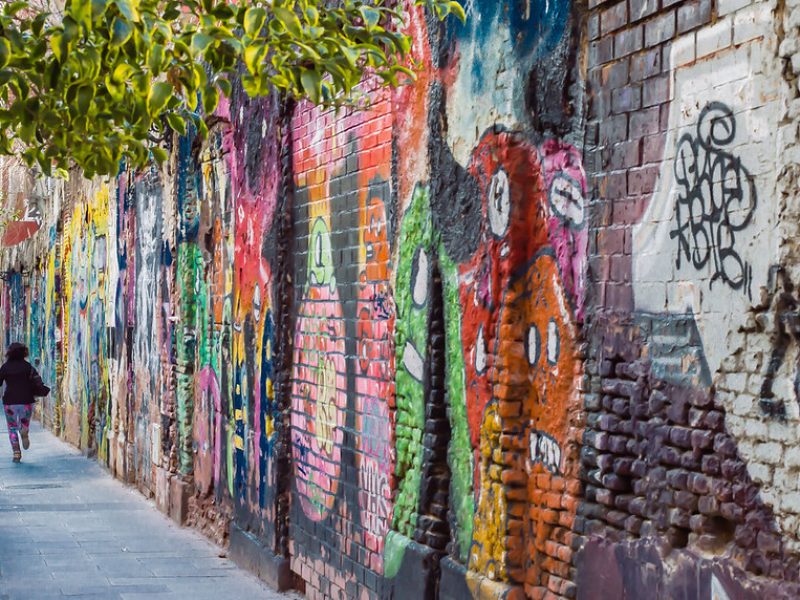 Lavapies is a neighborhood known as the most multicultural neighborhood in Madrid, with Indian, Arab, and African restaurants, but also many Spanish bars and restaurants of course. With a lot of cultural activity, there is always something to do in Lavapies.
Salamanca
This neighborhood is known for being one of the most exclusive neighborhoods in Spain, with a street known as Madrid's "Golden Mile", Calle de Serrano, with the most important luxury brand stores in the world and some of the best Madrid restaurants. Housing in this area can be really expensive, although you can find some bargains.
Palacio
This area is located in Madrid de los Austrias, an area of great historical value in the capital. It gets its name from the royal palace, located in this area. Endless restaurants, bars and shops, people and street artists you will find every day if you live here.
Retiro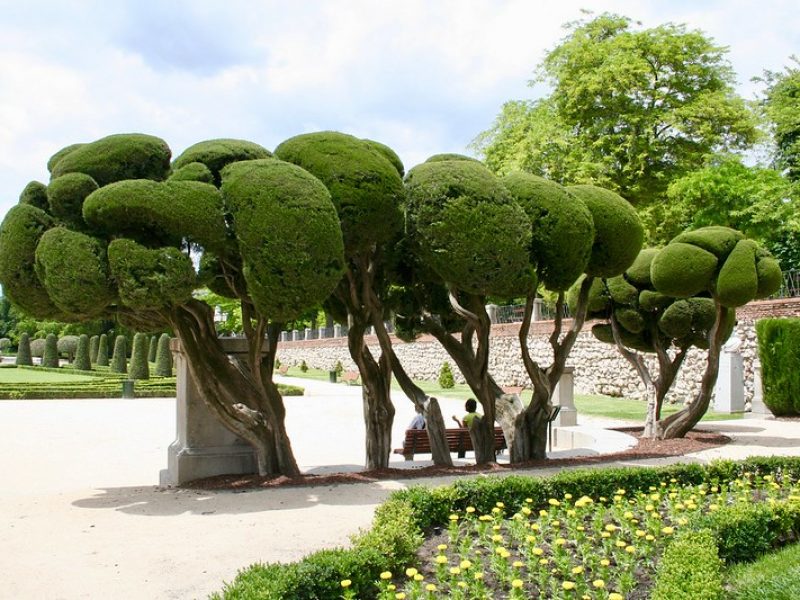 This district of Madrid is really one of the best to live in, if you want to live next to the center, without having the inconvenience of noise, vehicle sirens, etc. In addition to the fact that in this area is the famous Retiro Park. The prices to live in this area are good, since it's not in the city center, they can be very affordable.
Chueca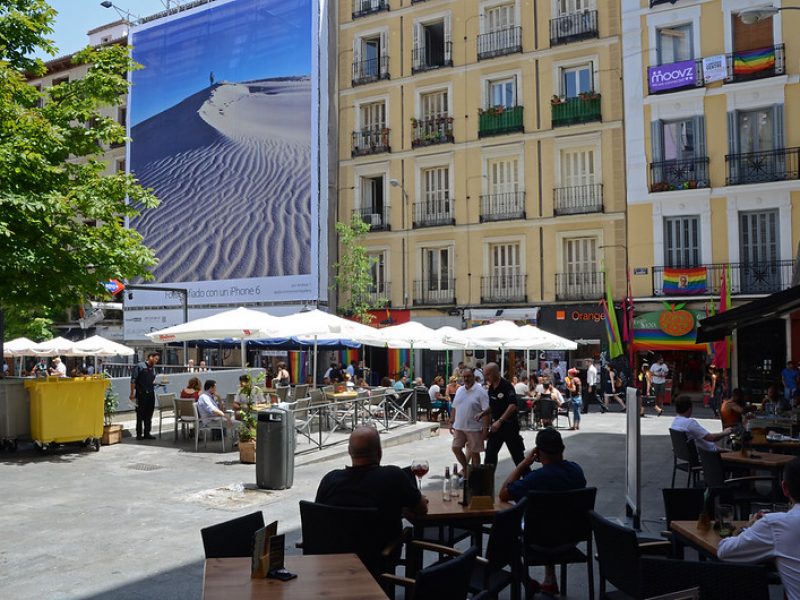 This neighborhood belongs to the Justice area, here you can find a wide variety of shops and bars combining modernity and tradition. It is also a friendly neighborhood for the LGTBI community, with various nightlife venues and shops specially dedicated to it. Chueca also has the San Antón market and several terraces and rooftops. Somewhat high prices due to the demand for living in the area. Also very close to the center.
Arganzuela
The Arganzuela area is located next to Madrid Rio, a large park on the banks of the Manzanares River. Perfect for jogging and enjoying the peace that nature offers, very well connected, there are several Renfe stations: Delicias, Atocha, Pirámides, Méndez Álvaro. In other words, if you come to one of the universities outside the center, this neighborhood could be very convenient for you.
La Latina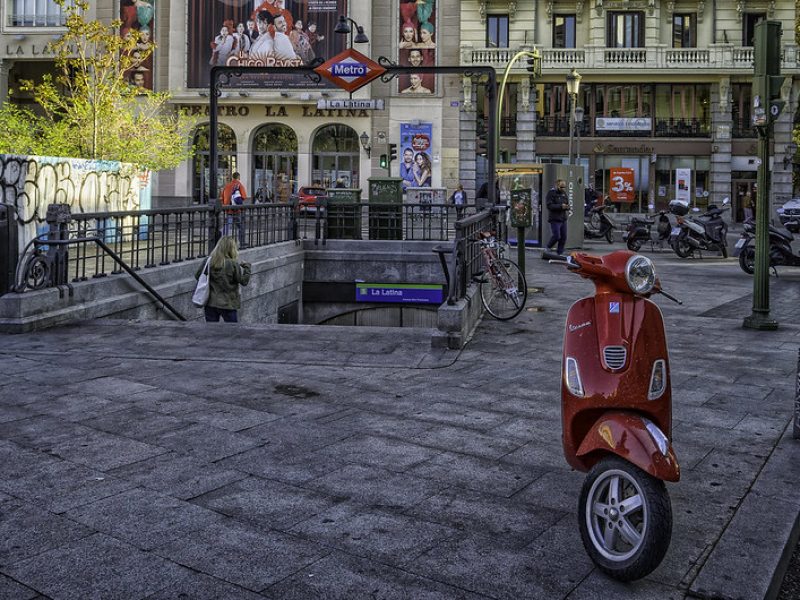 Another of the most charming neighborhoods in the capital, it occupies a large part of Madrid de los Austrias, in the downtown area of the city. On Sundays it is the most Madrid place thanks to the street market known as El Rastro, its traditional tapas and food bars and antique shops. The price of the apartments is not very expensive for the beauty of the area and you can find balconies with good views.
Bellas Vistas
The Bellas Vistas area is an area with a lot of commercial activity, not far from the Plaza Castilla interchange and bus station. It is located within the district of Tetouan and here you can meet people from many countries and also university students due to the easy transport and a good quality and price ratio of the apartments.
Find more interesting articles in our BLOG