Madrid gastronomy is one of the strengths of Madrid. A carefully varied menu that is used (and a lot) in the form of tapas in the bars and restaurants of the city. We already know that the best known of its dishes is the famous 'cocido madrileño', but we are going to take a look at the 8 most typical dishes of Madrid.
Madrid stew
It is a letter of presentation of the gastronomy of Madrid. Soup, chickpeas, vegetables and meat! to lick your fingers. I leave you the recipe HERE
Madrid-style tripe
It is another of the emblems of the city of Madrid. It has an aspect of a rural dish, since it is a classic offal dish, such as callus, blood sausage, etc. I leave you HERE the recipe:
Squid sandwich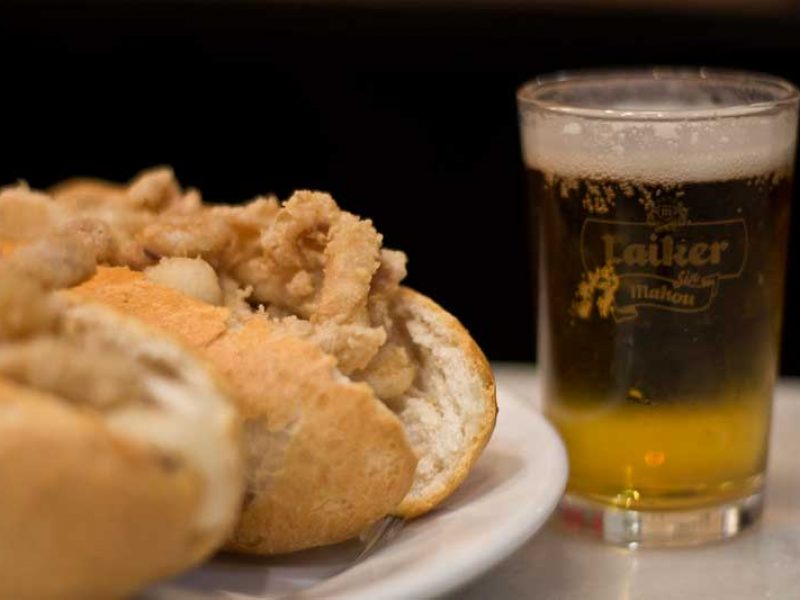 A sandwich that you have to try if you come to Madrid and especially if you visit the city's Plaza Mayor, it is a simple dish of squid rings coated in flour that are fried in olive oil and placed inside fresh bread. Prescription HERE
Starry Eggs
It is not a difficult dish to prepare and if you try it or prepare it for your guests, it is a guarantee of success. Just serve the scrambled eggs on a bed of potatoes and you have it ready. Prescription HERE
Madrid style snails
A dish that is known to have been consumed in Madrid since the seventeenth century, and that today can be found in almost any restaurant that boasts of offering Spanish and Madrilenian food in the capital. I leave you the recipe HERE
Spicy potatoes
They are consumed throughout Spain, although unlike other communities, where mayonnaise is also added, in Madrid they are only eaten with a spicy sauce known as salsa brava. It can be found in almost any bar and restaurant. Prescription HERE
Churros
You can't leave Madrid without eating their classic churros. Taken for breakfast or as a snack with a delicious hot cup of chocolate to soak them in. They can be found in any cafeteria or kiosk stands exclusively for churros or PREPARE THEM yourself.
Gallinejas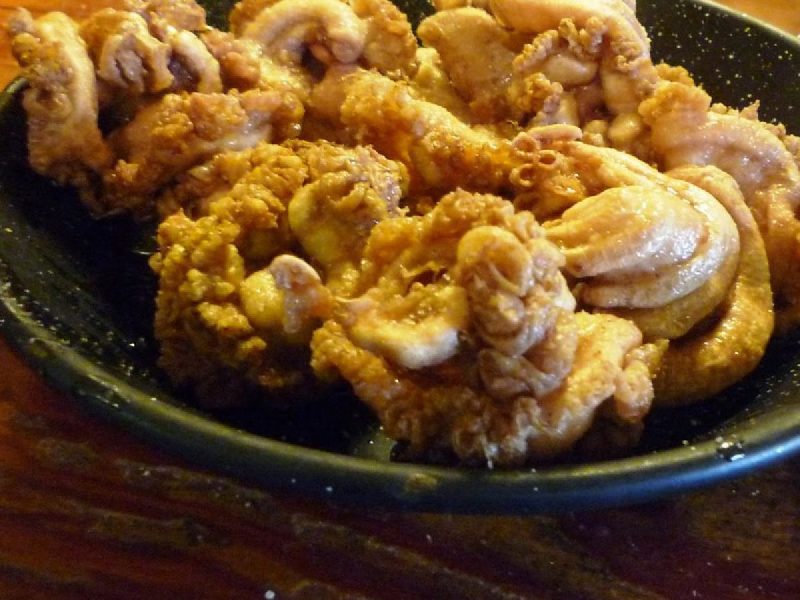 Another typical Madrid dish that became popular due to its low price and high energy content. Also from the offal, it has been relegated as a side dish and dish for popular festivals. We leave you the recipe again HERE
These are the 8 most typical dishes in Madrid, but not the only ones, so take a tour of Madrid and see the new trends and all the variety that Madrid restaurants have to offer! ?
Take a look at our BLOG