A year ago Madrid city was filled with snow in its streets, parks and buildings, one of the largest snowfalls in history and that had not happened 12 years ago. Although for this 2022 it is uncertain if there will be another similar snowfall in Madrid City, that does not mean that it is not possible to see and enjoy the snow near Madrid.
For a few weeks, many of our excursions to the mountains have come across beautiful landscapes full of snow, which is why we want to share this post with you.
Remember that you can see our mountain excursions in our activities session, we do them every weekend.
At Madrid Urban Vibes we wanted to list 5 places where you can enjoy the snow this winter, all very close to the city.
Cercedilla
With ski resorts and paths in mountain meadows, this town located 56 kilometers from Madrid City, offers many activities when the snow arrives.
If you visit the Valdesquí station, you can be amazed by the impressive views of the National Park, go trekking, slide through the snow on a sled and many other activities. In the area there are also restaurants where you can eat something and rent the necessary equipment to ski at the station.
Navacerrada
Navacerrada has become the most beautiful and popular place to see the snow when winter sets in. Located in the Sierra de Guadarrama at a height of 1,858 meters, the entire area is made up of the Sierra de Guadarrama National Park and the Cuelca Alta del Manzanares Regional Park.
The entire area is full of hiking trails to walk through oak and pine trees with incredible views. In addition, the Port of Navacerrada offers its ski slopes to practice different types of winter sports. On this site you will find countless activities to spend the day and enjoy the snow.
Cotos
If what you like is sledding in the snow, "Los Cotos" is one of the places where you can find numerous areas to do so. If you don't have a sled, they can be rented in the area for €13 per person. Depending on the degree of experience and age, the area divides the snow slopes into different levels.
There are also different hiking trails in the Peñalara area with viewpoints to the peaks and glacial lakes, as well as restaurants and a visitor center.
Navafría
Also located in the Sierra de Guadarrama, here you can go from walking with snowshoes in different areas, skiing in its station to having a picnic on the large wooden tables that are in the area.
In total there are 5 areas where you can enjoy the snow in Navafría, among which we can highlight La Languilla, El Mirador and Peña Alta. Here you will be surrounded by a lot of nature and you will be able to find some of the most impressive forests in Madrid.
Of course, there are no restaurants nearby, you would have to go to one of the towns to eat, so we suggest you bring your food if you expect to spend the day there.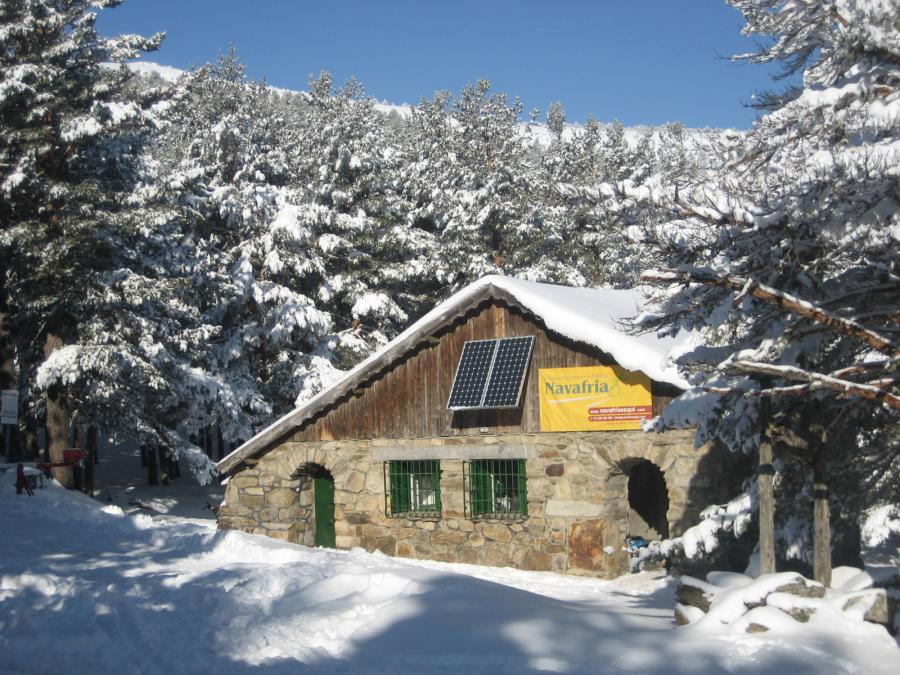 Morcuera
Last but not least, Morcuera is not as well known as the previous ones, but it is another of those beautiful places to see and enjoy the snow. Even from the parking lot of your ski station you have a view of Madrid city like no other.
In the area there are large spaces toplay with the snow, areas to eat and meadows for hiking. Also, its wide esplanades are perfect for sledding. Of course, being a more isolated area than the rest of the previous seasons, the cold and wind can be more intense, so you must be prepared with all the necessary winter equipment.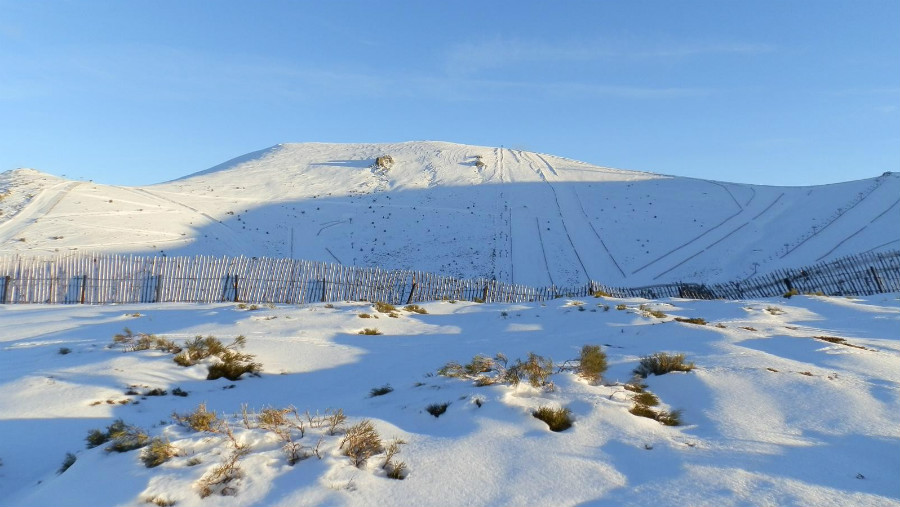 With these incredible places there is no excuse not to enjoy the snow if you live in Madrid. Also, once again remind you that, if you don't have a car or don't want to travel alone, we make weekly outings with groups to many of these areas with guided hiking trails.
You can see more interesting articles in our BLOG
Find us also on INSTAGRAM