If you are in Madrid, surely you must have already been walking down this street; Historic buildings, shops, restaurants, theaters, and, above all, a lot of people, is what Calle de Gran Vía has in the capital.
And it is that the influx of people circulating on the Gran Vía has increased by 44% in this 2022 compared to the previous year.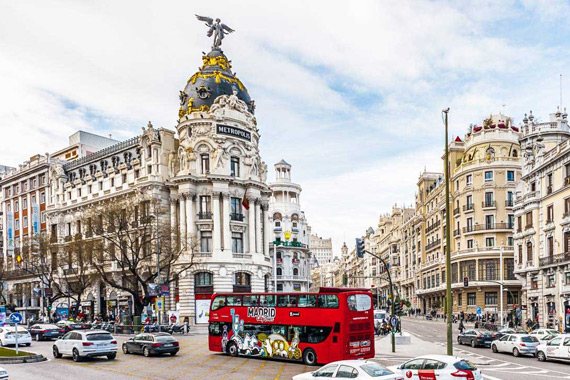 A street that always seems to be alive 24 hours a day, with crowds of people walking, shopping in its stores or having a drink in one of its bars. The fourth position was awarded by the company specialized in carrying out studies of the traffic of people through the streets, Mytraffic, together with the real estate consultant Cushman and Wakefield, which carried out the study.
From the study we can highlight that the Gran Vía in Madrid is only surpassed by the Champs-Élysées Avenue in Paris with 102%, Leidsestraat in Amsterdam with 55% and Via Corso in Rome with 49%.
With the increase of 44% in 2022, Gran Via surpasses well-known streets such as Berlin's Kurfürstendamm, London's Oxford Street and Brussels' Rue Neuve.
The study also revealed that even though we have recently come out of the COVID-19 restrictions, people have begun to travel and commute more between cities, which has led to an increase in human trafficking at numerous tourist sites in the world.
And it is also that the Gran Via in Madrid brings together some of the most famous shops in the city; the largest Zara in Europe, the futuristic store WOW Concept, Primark and in a few months the Japanese firm Uniqlo.
You will surely walk down this famous street many times, meet with friends, have a drink on one of its terraces or enjoy the sunsets.
You can see more interesting articles in our BLOG
Find us also on INSTAGRAM