If you ever dreamed of getting on a Christmas Train with your own Royal Page, the Railway Museum returns this year with this magical initiative, a journey full of illusion on a historic train.
The Christmas train will leave from the Railway Museum (delicias metro) to the Getafe station and back, starting from December 26 to January 5, 2022, except on January 1 that the train will rest.
With an approximate journey of 1 hour, the train will make 3 daily trips at 10:30, 12:00 and 13:30 hours, taking into account all current health prescriptions so that the train is safe for everyone.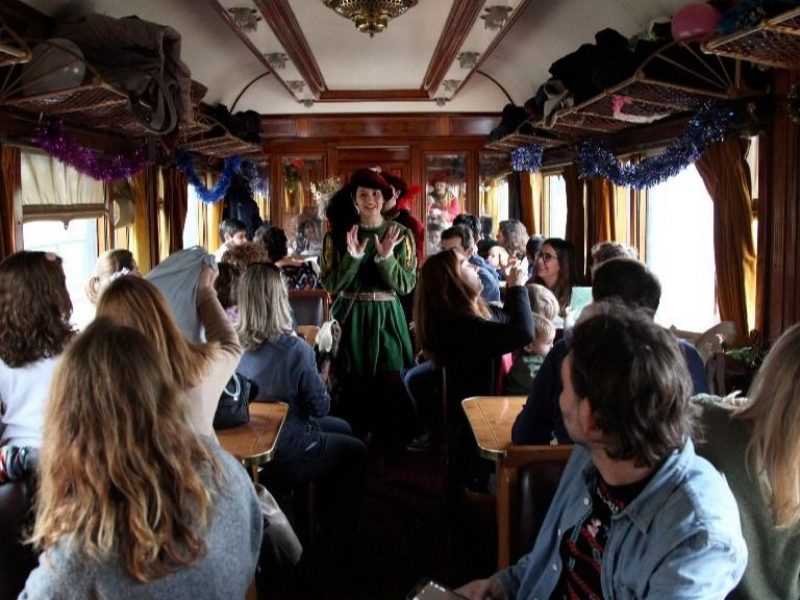 The prices of the Christmas train tickets are 14 euros for adults and 12 euros for children, minors with a height of less than 1 meter do not pay entry. On the trip on January 5, next to the great celebration of the 3 Kings, the trip will have a single rate of 18 euros.
. In addition to enjoying their tour, all passengers on the Christmas train will receive an invitation to visit the museum for free until January 31 You can buy your tickets on the Christmas Train website or on the same day that you make your tour in the museum.
We hope you enjoy this great Christmas experience offered by the railway museum in Madrid.
You can see more interesting articles in our BLOG