There are few days to be able to enjoy the new discounts that transport passes will have from the month of February, We have a post dedicated entirely to the new prices that the monthly subscriptions will have, and it will not only be these that will get a new discount, but also the classic 10 trip ticket that many use if we do not pay a monthly or annual transport pass.
The Community of Madrid announced the extension of the 10-Journey Ticket discount, together with a greater discount, going from 30% discount to 50%.
Also known as the multi-trip ticket, this will now enjoy a 50% discount from February 1, 2023. The Community of Madrid had already announced that it would maintain the 30% discount from previous months as a way of combating the crisis caused by the War against Ukraine, and now The Government has decided to finance an additional 20% to get a 50% discount on the regular price.
For this reason, from February to June 2023, the 10-journey ticket will cost only 6.10 euros, as approved by the Board of Directors of the Madrid Regional Transport Consortium.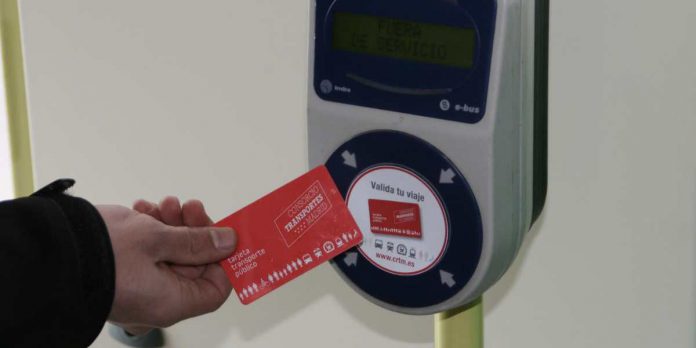 The new prices that the rates of 10 trips will have as of February 1, 2023 will be the following
Metro Zone A, EMT, ML1, MLO and TFM: 6,10 euros
10 EMT Trips ticket with transfer: 9.10 euros
MetroEste, MetroNorte and MetroSur: 5,60 euros
B1/B2/B3/C2: 4,20 euros
A-B1/B1-B2/B2-B3/B1-B2/B3-C1/C1-C2: 8 euros
A-B3/B1-C1/B2-C2: 11,50 euros
A-C1/B1-C2: 14,80 euros
A-C2: 18,70 euros
We hope that these discounts on public transport help you move more easily throughout the Community of Madrid.
You can see more interesting articles in our BLOG
Find us also on INSTAGRAM