Modern and unique buildings that host cultural programs for all types of audiences. From exhibitions to artist projects, presentations, workshops or festivals. The possibilities offered by these spaces are endless, where you can also enjoy the complex itself and its leisure services in the form of terraces with views, gastronomy or very special gardens.
Arte Canal Exhibition Center
The Exhibition Center Canal Art promotes artistic and cultural activities , historical and scientific. This center has hosted numerous exhibitions.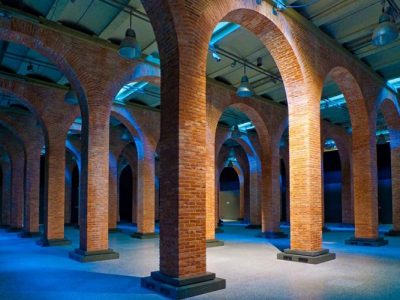 Downtown Center – Palacio de Cibeles
Located in the Palacio de Cibeles, seat of the City Council, this cultural center on the Paseo del Arte is a public and open space dedicated to contemporary art, which pays special attention to local, national and international artistic and curatorial practices.

Fernan Gomez Art Center
this multipurpose room is used for conferences, workshops, master classes and many other meetings aimed at bringing people closer artists to the public.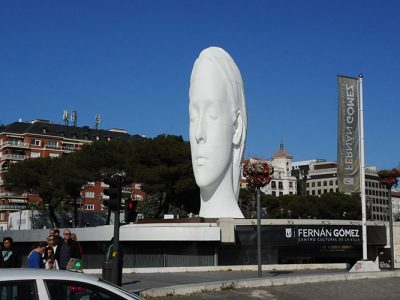 Circle of Fine Arts
The Círculo de Bellas Artes, founded in 1880 by a small group of artists, is one of the most important private cultural centers in Europe. It has a program made up of activities that range from plastic arts to literature through science, philosophy, cinema or the performing arts, taking into account the most innovative artistic currents.
Conde Duque
The Conde Duque cultural space, offers more than 58,777 square meters of infrastructure dedicated to culture. In addition to several exhibition halls, it has an auditorium and a theater where different performing arts shows are regularly held.
Telefónica Foundation
Located in the center of Madrid (Calle Gran Via 28), this center connects the past, the present and the future through its permanent and temporary exhibitions, dedicated to telecommunications and the new artistic vanguards.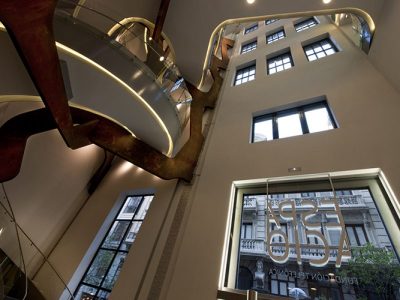 La Tabacalera
It is an old tobacco factory located in the Lavapies neighborhood, which today hosts the most urban and "underground" cultural activities, great artists from all disciplines come together to exhibit their works.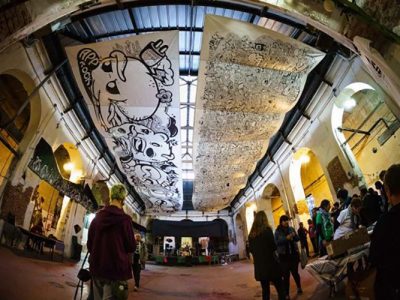 Matadero Madrid
The old slaughterhouse of the city is today one of the largest and most important cultural centers in Madrid located on one side of the Manzanares River. It is a space open to the participation of all to create, reflect, learn and enjoy.
La Casa Encendida
La Casa Encendida is a social and cultural center of the Montemadrid Foundation, an open and dynamic space for all audiences, where some of the most avant-garde artistic expressions coexist with educational, reflection and debate activities, which revolve around its four areas of action: Culture, Solidarity, Environment and Education.
CaixaForum
CaixaForum Madrid is a 21st century sociocultural center that opens its doors to ancient, modern and contemporary art, music and poetry festivals, multimedia art, current debates, social conferences and family and educational workshops . Famous for its well-known vertical garden, the first to be installed in Spain and the largest in the world.