Even though we have had weeks of wind and a lot of rain, the good weather and the heat are approaching little by little and with it the opening of the Swimming Pools of the Community of Madrid for this 2022. In this post we tell you the dates and times so you can start preparing your swimsuit and suntan lotion.
The swimming pools in the Community of Madrid will open this May 14, just on the eve of the San Isidro festivities, extending the season until September 11 of this year and with a schedule from 10 in the morning to 3 p.m. and from 4 p.m. to 9 p.m.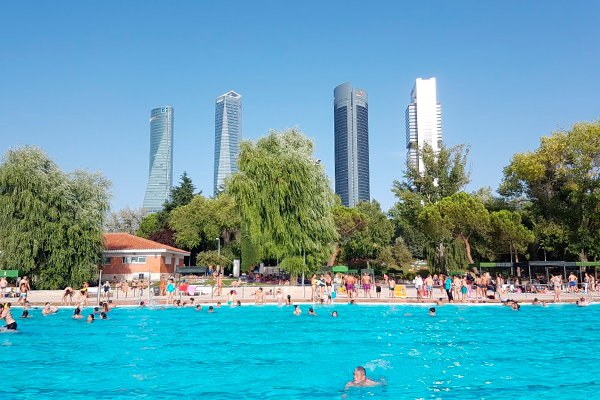 On opening day, May 14, there will be an open house with free access to the poolsduring the morning and afternoon shifts. However, you will need to book tickets in advance on the Madrid Móvil App or on the website.
Similarly, all the tickets for the different days will have to be purchased through the App or the website. Once the shift has been booked and the ticket has been purchased, you will receive a QR code to access the venue.
Only 5% of the total tickets will be sold in person at the pools and will be available to people affected by the technological gap such as adults or people with disabilities.
Although the prices for this 2022 season have not yet been presented, the reference for 2021 is for an adult (27 to 64 years old) the price of admission in the morning or afternoon shift is 2.25 euros and for young people (15 to 26 years old) are 1.80 euros.
We hope you can enjoy the summer in Madrid sunbathing in one of its many pools located in different parts of the city.
You can see more interesting articles in our BLOG
Find us also on INSTAGRAM