Once a month, the Royal Guard performs the so-called Solemn Relay at the Royal Palace in Madrid. Este es un evento gratuito que busca recordar las costumbres que tenían las tropas en la Casa Real
The Solemn Changing of the Guard of the Royal Palace is held on the first Wednesday of each month, except for the months of January, August and September.
This act seeks to maintain the traditions of the troops that make up the Royal House, seeking to represent the changing of the guard that took place in the times of Alfonso XII and Alfonso XIII.
The Solemn Relay begins in the Plaza de la Armería and takes place as follows
troop magazine
Outgoing guard entrance
Incoming Guard Parade
Request to start the relief of the Commanders-in-Chief of the Guard
Relief in the artillery and cavalry posts
Changing of the sentinel posts, withdrawal of the guard and parade of the outgoing guard.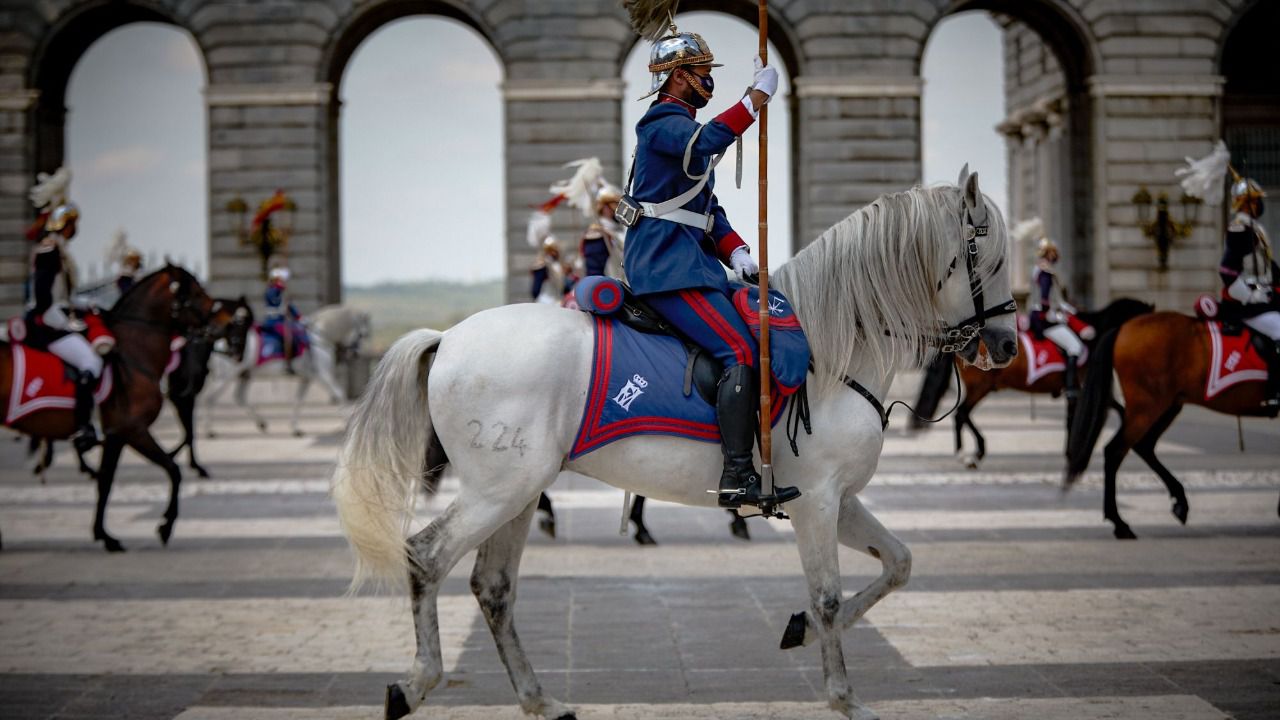 The act lasts approximately 50 minutes and is usually accompanied by a Music Unit that performs a concert at the Puerta del Príncipe fish market (Bailen street). The next Solemn Relay will be next Wednesday, November 2.
You can see more interesting articles in our BLOG
Find us also on INSTAGRAM