Several months have passed since the capacity limit in restaurants and bars has been maintained at 50% for indoors, 75% percent outdoors, the prohibition of having people at the bar counter, and a maximum of six people at indoors tables and 8 outdoors.
The Community of Madrid has finally decided to take the next step in the process of "Back to the new normal" due to the speed with which vaccination is being carried out in the different centers in Madrid. Currently, 8 out of every ten Madrilenians have the complete vaccine schedule and with an incidence of 266 cases per 100,000 inhabitants, according to the latest epidemiological report.
According to the Ministry of Health, 77.5% of the Madrid population has the complete dose of the Covid-19 vaccineand 86.3% have the first dose already.
In recent weeks, the Regional Executive met in order to modify the current restriction measures against Covid-19 to change the current capacity in bars, restaurants, and above all, in the cultural sector, that is, theaters, cinemas and auditoriums.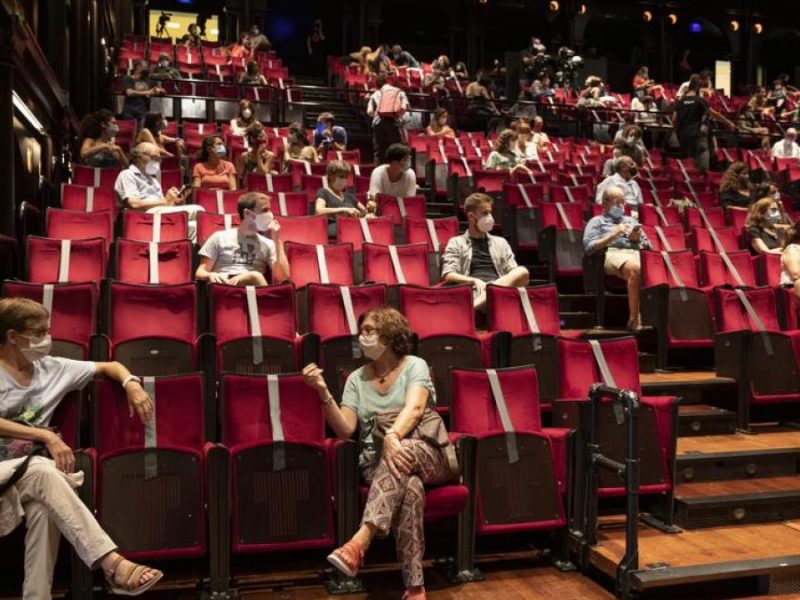 The latter is in tune with the beginning of the new cultural season in many spaces in Madrid, and it is also one of the sectors that has been hit hardest by the pandemic.
Some media speak that these new measures will imply 100% capacity for cultural spaces, and 75% capacity for hotels, however, these data are yet to be confirmed.
Although there is still no date or exact numbers of what these new measures will mean, it is expected that on Wednesday, the president of the community, Isabel Diaz Ayuso, will detail the scope of this new relaxation for the community of Madrid.
You can see more interesting articles in our BLOG
Find us also on INSTAGRAM