Summers in Madrid are filled with multiple outdoor activities. Taking advantage of the long sunny days and good weather, you can attend various festivals, concerts, swimming pools and sports activities. One of those festivals, and which year after year is gaining more recognition due to the high level of artists it brings together, are the "Noches del Botánico" of the Complutense University of Madrid (UCM).
From June 9 to July 30, 2023, we can enjoy outdoor concerts at the UCM Botanical Garden.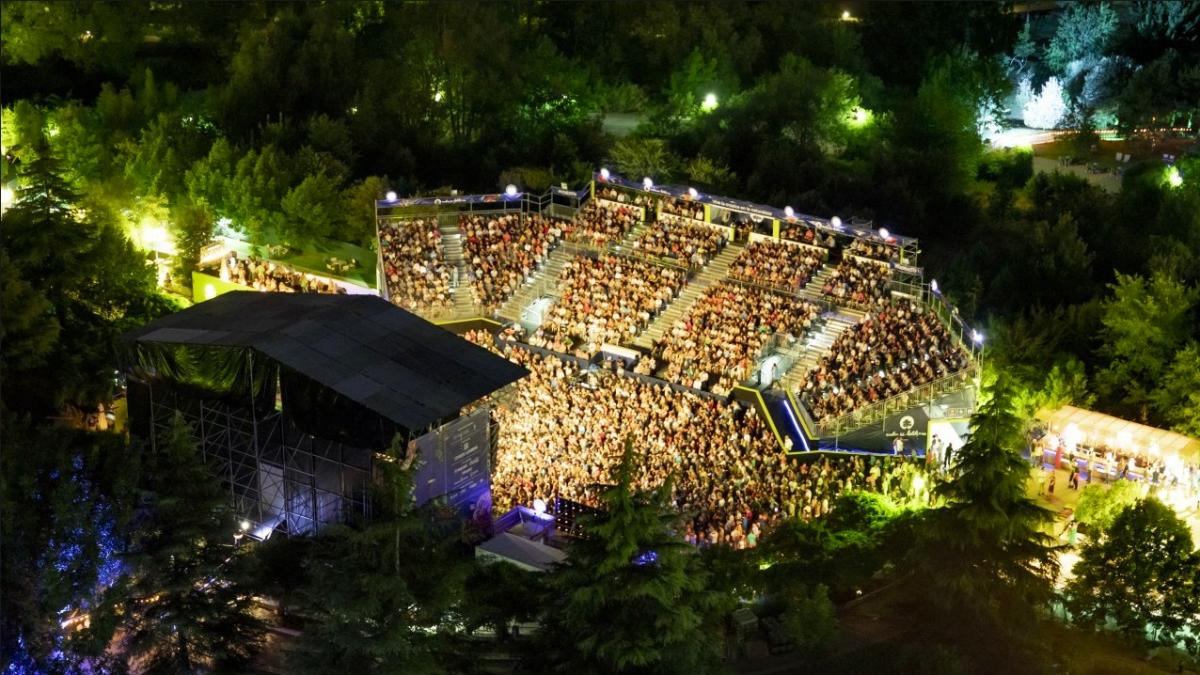 In its seventh edition, this festival will feature more than 40 musical events of various styles and genres, since one of the objectives of this festival is to promote artistic diversity in an outdoor setting.
Last year, this festival brought together more than one hundred thousand people who attended the various concerts, these figures put it next to other great summer festivals such as Mad Cool or A Summer Story.
The lineup for this 2023 "Noches del Botánico" brings artists from international Pop/Rock, indie, soul, African rhythms and some of the biggest names in flamenco in Spain.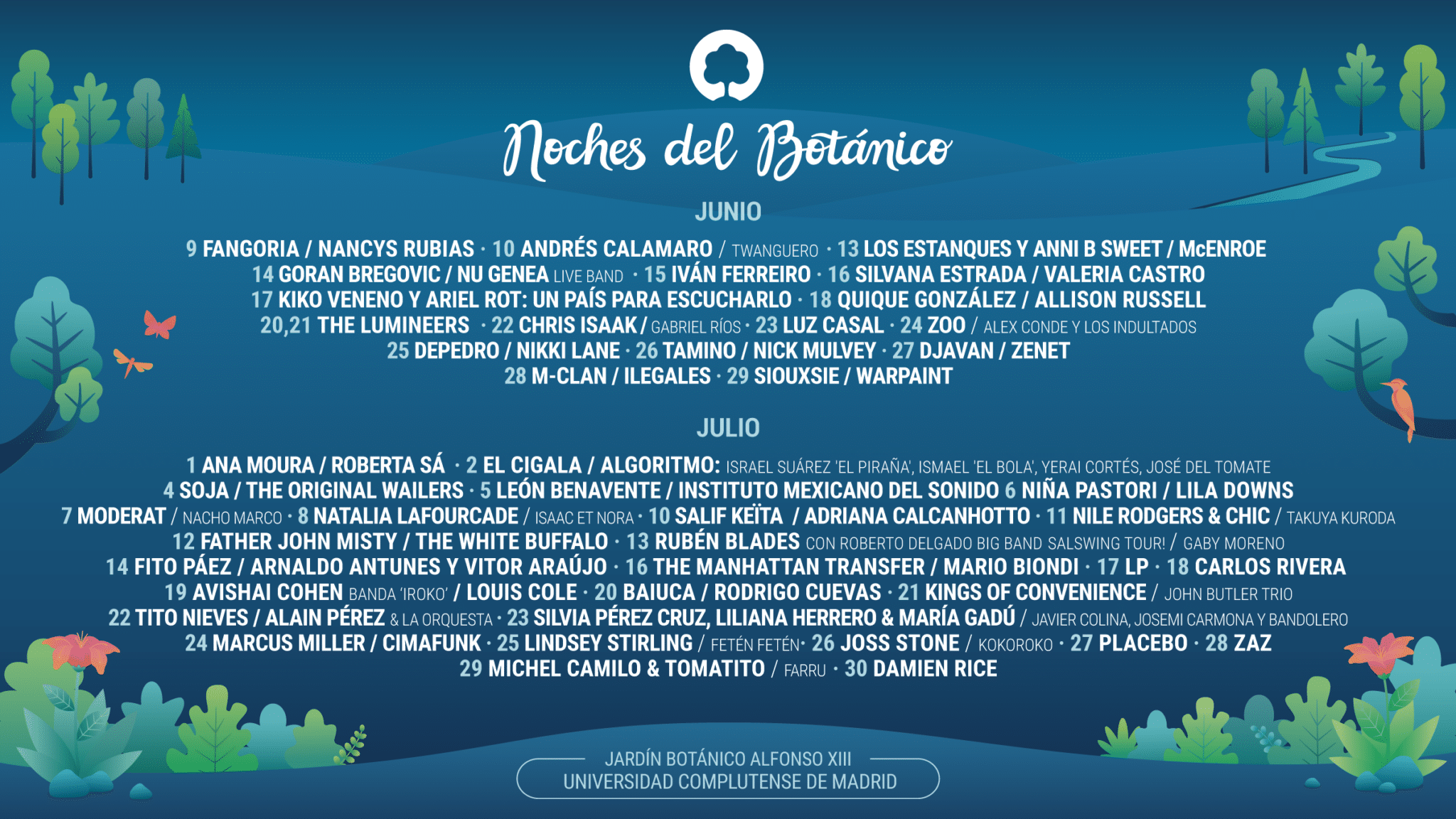 The concerts that will open the festival on June 9 they will be those of Fangoria and the Nancys Rubias, likewise, during the month of June you will be able to enjoy the music of Andrés Calamo, Iván Ferreiro, Kiko Veneno, Luz Casal and great musical legends such as Chris Isaak or the band The Lumineers.
During the month of July you can listen to flamenco artists by the hand of El Cigala or Niña Pastori. There will also be Soul and Jazz cycles by Silvia Pérez Cruz or Joss Stone, among many others.
You can buy your tickets to the different musical events in the following official link of the event, you will also be able to see the space and schedule of each artist.
We hope you can attend one of the many concerts that will be held in the UCM Botanical Garden. Also, we will be reporting on the various activities that can be carried out during the summer in Madrid.
You can see more interesting articles in our BLOG
Find us also on INSTAGRAM