If you have walked in the direction of the Retiro Park, or even passed by bus, it is inevitable that you have not seen, or even taken a photograph, of the Puerta de Alcalá known as the entrance to the Plaza de la Independencia, an iconic monument of the city of Madrid and that will now be possible get to the top of it.
For a few weeks, the Puerta de Alcalá has been undergoing restoration, and thanks to all these scaffolding placed around the monument, it will be possible to climb to the top of the monument.
From this weekend July 30 and 31, and until the work on the Puerta de Alcalá is finished, it is expected that, by the beginning of October, the scaffolding will be converted into stairs so that the public and tourists (over 18 years of age) can carry out free guided tours to the top of the gate for 50 minutes.
It is thanks to the"Open for Restoration" program that it will now be possible to access monuments that are undergoing maintenance work, launched by the Department of Culture, Tourism and Sports. The mayor of the city, José Luis Martínez-Almeida, who has said
"Since we don't want to leave the people of Madrid without their Puerta de Alcalá, they will be able to visit the work and be very close to the monument that we all carry in our hearts"
These works include the study to know the current state of this monument, analyze materials, check its covers and write all the necessary documents for its restoration. A giant canvas, screen printed in 3D, replaces the image of the iconic Puerta de Alcalá. For many visitors this can be a disappointment, however, being able to access the top of it is a unique sight that no one has had in recent years.
5,200 places are those that the Consistory has opened to be able to visit the monument and learn about the work of architects, archaeologists and restorers.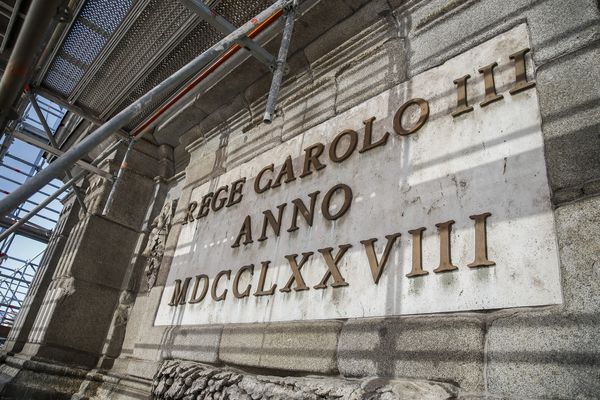 The guided tours will be carried out by a guide specialized in history and restoration who will recount the key points and data of the restoration process of the Puerta de Alcalá.
Visits will be on weekends until the restoration is complete, from this weekend in July and in the month of August. In September, working days from 1 to 16, also in the afternoon and from September 19 to the end of the month in the morning and afternoon, maintaining weekend visits throughout the month of September and the first weekend of week of October.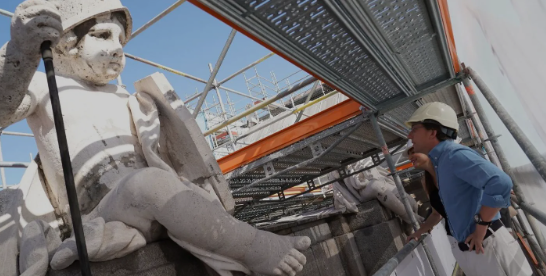 In order to access the guided tour, prior registration is required on the official website.We advise you to do it now because they sell out quickly and if you see that there is a full quota, sign up on the waiting list.
You can see more interesting articles in our BLOG
Find us also on INSTAGRAM