The festivals continue to be reactivated this 2022, and another of the great ones of the summer is that of Pradolongo Park, which brings with it an extensive program of musical concerts that will culminate with fireworks.
There are 4 days in which this park will be filled with different activities for all public that go from Thursday 23 to Sunday 26 June and that are part of the Usera festivities.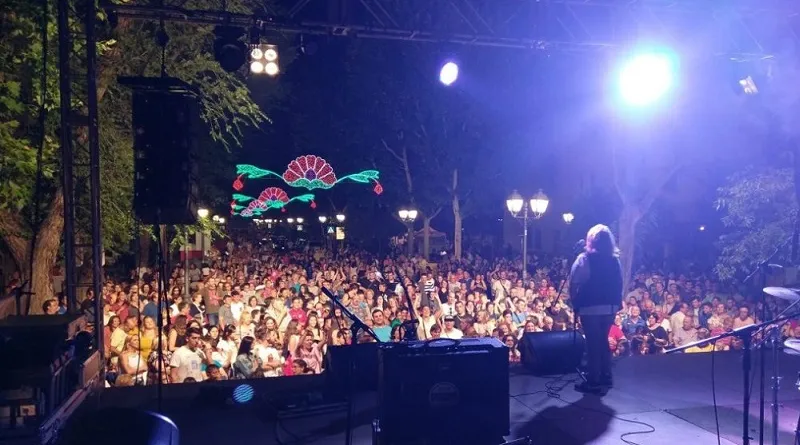 Some of the activities already confirmed are Charangas Tarambana, a Floridablanca concert, El Arrebato, David de María and Henry Méndez. Likewise, there will be a firefighters exhibition, the traditional giant paella, a DJ session and the fireworks show in the park's lake. .
We leave you the complete program presented by the Madrid City Council
Main stage. Templete Parque Pradolongo
Thursday 23:
9:30 p.m.: Proclamation
10:00 p.m.: Floridablanca
Friday 24:
7:00 p.m.: Traditional games and children's workshops
8:00 p.m.: Arigato I tell you I sing to you Children's Orchestra.
10:00 p.m.: The Rapture
00:45 hours: Tribo Pop. Orchestra with versions of Spanish pop
Saturday 25:
10:00 a.m.: Chess tournament. En CEAC Maris Stella
12:30 pm: The Magic of stories. children's musical
7:00 p.m.: Traditional games and children's workshops
8:00 p.m.: Arrabel. Castilian folk music group
10:30 p.m.: David de Maria
00:45 hours: DJ session
Sunday 26:
12:00 noon: Firefighters Exhibition. Temple of the Pradolongo Park.
12:30 p.m.: Preciados String Quartet. Classic cycle concert at CEAC Maris Stella
1:10 p.m.: Aladdin's 3 wishes. children's musical performance
2:15 p.m.: Popular paella. Surroundings of the Pradolongo Park Bandstand
8:00 p.m.: The Chelin Show. Children's magic performance
10:00 p.m.: Henry Mendez
00:00: Fireworks at the Pradolongo Park lake.
We hope you can enjoy the outdoor concerts this summer and all that Madrid has to offer with its festivals, concerts and activities throughout the city.
You can see more interesting articles in our BLOG
Find us also on INSTAGRAM