One of the events that most marks the arrival of spring is the flowering of the almond trees. In Madrid there are parks and areas where you can see this spectacle of nature, however, the one that has become most popular in recent years is the Quinta de los Molinos park.
Between the end of February and the beginning of March, the Quinta de los Molinos is filled with white and pink flowers and brings together hundreds of people who enjoy this incredible event.
This park has approximately 6,000 almond trees in bloom, 25 hectares, and other species of trees such as olive trees, pines and eucalyptus. In addition, due to the snow storm last year, there are many new almond trees that were planted and that becomes another novelty of the Quinta de los Molinos.
However, it is very important to know that this event is very fleetingand its maximum flowering usually lasts a few days, so you have to be very aware of the weather.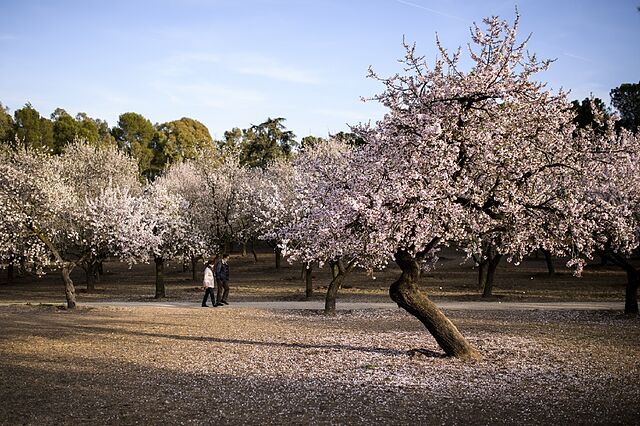 Last year this event was delayed by filomena storm, the same park remained closed for weeks, the drop in temperature delayed the appearance of the almond blossoms, while, if we have a warm end of January and beginning of February, it is very likely that the flowering will start between February 15 and 20.
In the year 2020 we had a very warm start to February, so flowering began in the second week of February and as of the 22nd of this month they are already in maximum splendor.
The hours of the Quinta de los Molinos are from Monday to Sunday from 6:30 am to 10:00 pm, admission is free and the fastest way to get there is with line 5 (green) at the Suanzes stop..
In our social networks we will be making updates on how the flowering is developing so that you do not miss this show that only happens once a year.
You can see more interesting articles in our BLOG
Find us also on INSTAGRAM