With less than a week to celebrate International Women's Day, March 8, celebrations and events are being prepared around the world and in Madrid to commemorate this day. In Madrid Urban Vibes we want to mention some of the already confirmed ones that will take place in the city.
The agenda for the 8M will seek to promote the dialogue of equality, celebrate the presence of women in the cultural field and promote rights for all.
Within the festivals, the 18th edition of "Ellas Crean" will be dedicated to the memory and presence of women in culture. There will be events taking place in different parts of the city; Archaeological Museum, Cerralbo Museum or Costume Museum, the National Library to name a few. Likewise, the dancer Sara Cano will participate in Expo Dubai 2022 on March 8.
All "Ellas Crean" events will have space for debates, sustainable fashion, cinema and visual arts, music, dance, theater, written word, research, journalism. You can check the times and places of the events on the official website.
The March of Women returns for this 8M 2022, it has already been convened under the slogan "Rights for all, every day", it will have its route from Atocha to Colon and those who wish to participate have been summoned at 7:00 p.m.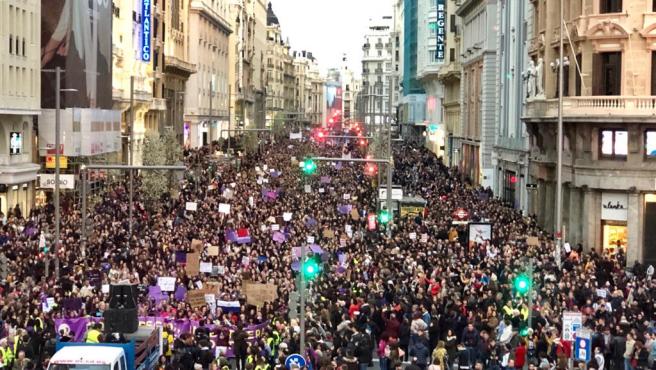 The Madrid City Council also has plans for International Women's Day under the slogan "We celebrate 8M", this campaign will seek to focus on the generations that have fought for equality between men and women.
The agenda prepared by the Madrid City Council includes spaces for equality in different parts of the city; dialogues, conferences, concerts, commemorative events and even a free dance class is part of what they have prepared for us.
You can find out about all the activities of "We Celebrate 8M" with their times and place of events on the official website that we leave you here.
From now on we want to wish you a Happy Women's Day!
You can see more interesting articles in our BLOG
Find us also on INSTAGRAM