Rapid tests to detect coronavirus antibodies will begin to be sold in Spanish pharmacies this week. These tests will allow citizens to take a self-diagnostic test at home to find out if they have already passed the disease.
What does the test consist of?
One of the main characteristics of this test is its simplicity. With a slight prick of the fingertip, anyone will know in just 15-20 minutes if they have antibodies against the disease or not.
How do I know if I am infected?
These blood tests detect IgM antibodies (indicating a recent but not necessarily active infection) and IgG (indicating that the infection is over and the antibodies have been generated longer). If the result of the serological test is negative in IgM and IgG, it means that the patient has not contracted the virus, because his immune system does not present a trace of it, but these results do not exclude infection, so if the person you still have symptoms, you should repeat the test after 3-5 days.
On the other hand, if the result is positive in IgM and IgG, it means that the patient is in the late acute phase of the infection. On the other hand, if the result is positive for IgM and negative for IgG, it indicates that the patient is in the acute stage of infection. Finally, if the result is positive for IgG and negative for IgM, it indicates that the patient has already overcome the disease.
Do you need a prescription?
Yes. To access the test you will need a prescription. In this way, the traceability and control of those who carry it out is guaranteed.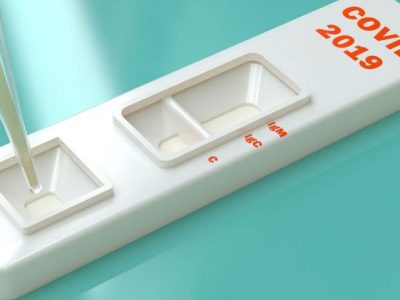 How much do the tests cost?
The recommended selling price of 'Prima Home Test', from the Swiss pharmaceutical company Primalab, will be 25.50 euros. Fernando Diez, general director of Elix Pharma, a Valencian company specialized in the distribution of sanitary products that will be in charge of distributing the Prima tests, has expressed in 20 minutes his "commitment" to avoid speculation with this figure, "as it happened with masks at the beginning of the pandemic. " From Elix Pharma they assure that their objective is for the price to fall in three or four months.
Find out about Madrid here